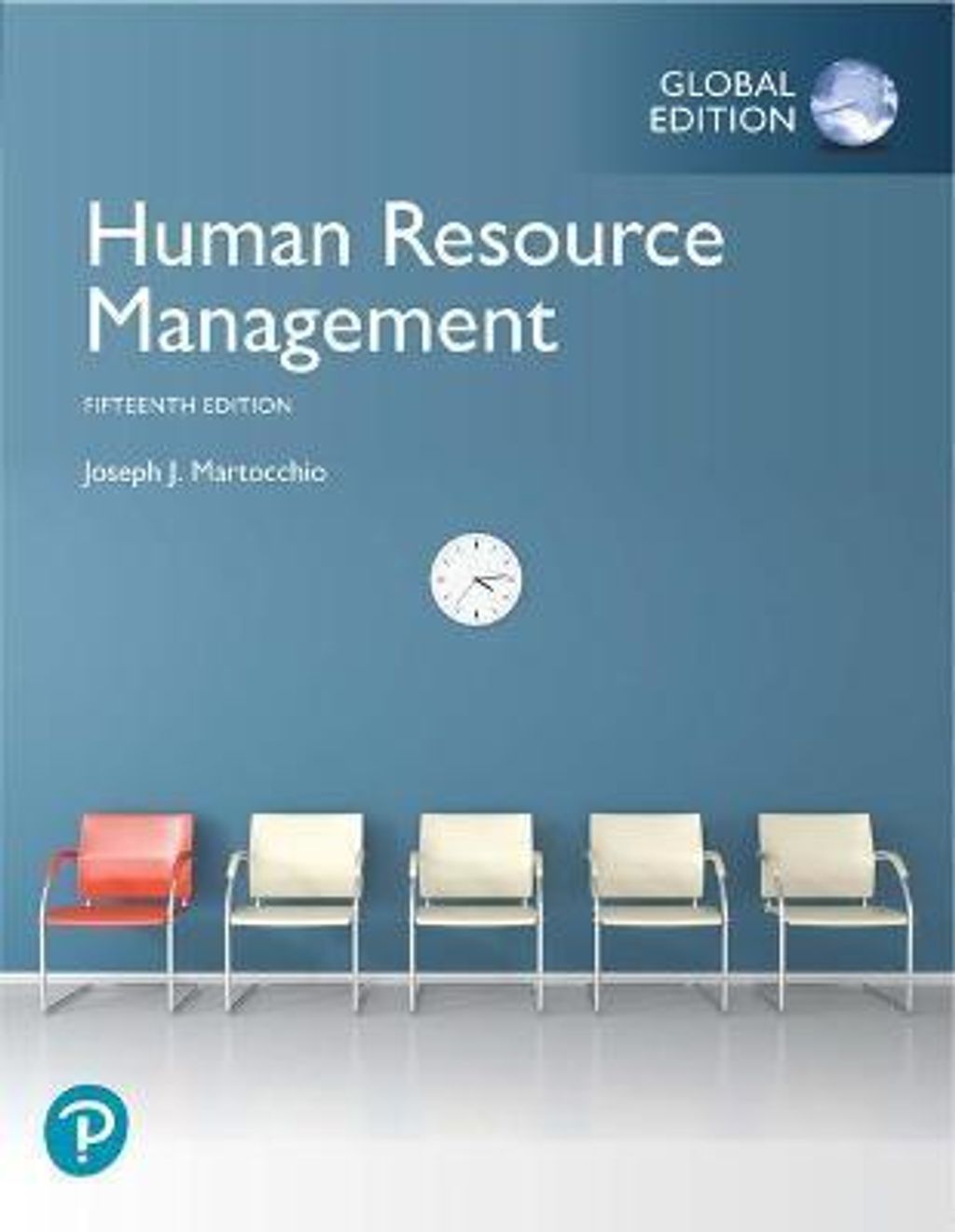 Human Resource Management 15th GE Joseph Martocchio 9781292264332
TITLE :HUMAN RESOURCE MANAGEMENT - Joseph Martocchio
ISBN13 : 9781292264332
PUBLISHER : PEARSON (2019)
EDITION : 15TH GLOBAL EDITION PAPERBACK
PAGES : 463 COLOR PAGES
For undergraduate courses in human resource management.
Real-world examples, supported by theory
For students to succeed in a rapidly changing HR job market, knowledge of career options and skill development is key. Human Resource Management provides students with examples of how HR management is practiced in the real world and the relationships between various HR topics are interwoven throughout the text, giving a thorough introduction to the field based on sound theoretical concepts and practice.
PART I: SETTING THE STAGE
1. Human Resource Management: An Overview
2. Business Ethics, Corporate Social Responsibility, and Sustainability 
3. Equal Employment Opportunity, Affirmative Action, and Workforce Diversity
PART II: STAFFING
4. Strategic Planning, Human Resource Planning, and Job Analysis 
5. Recruitment 
6. Selection
PART III: PERFORMANCE MANAGEMENT AND TRAINING
7. Performance Management and Appraisal 
8. Training and Development
PART IV: COMPENSATION
9. Direct Financial Compensation (Monetary Compensation) 
10. Indirect Financial Compensation (Employee Benefits) 
PART V: LABOR RELATIONS, EMPLOYEE RELATIONS, SAFETY, AND HEALTH
11. Labor Unions and Collective Bargaining 
12. Internal Employee Relations
---