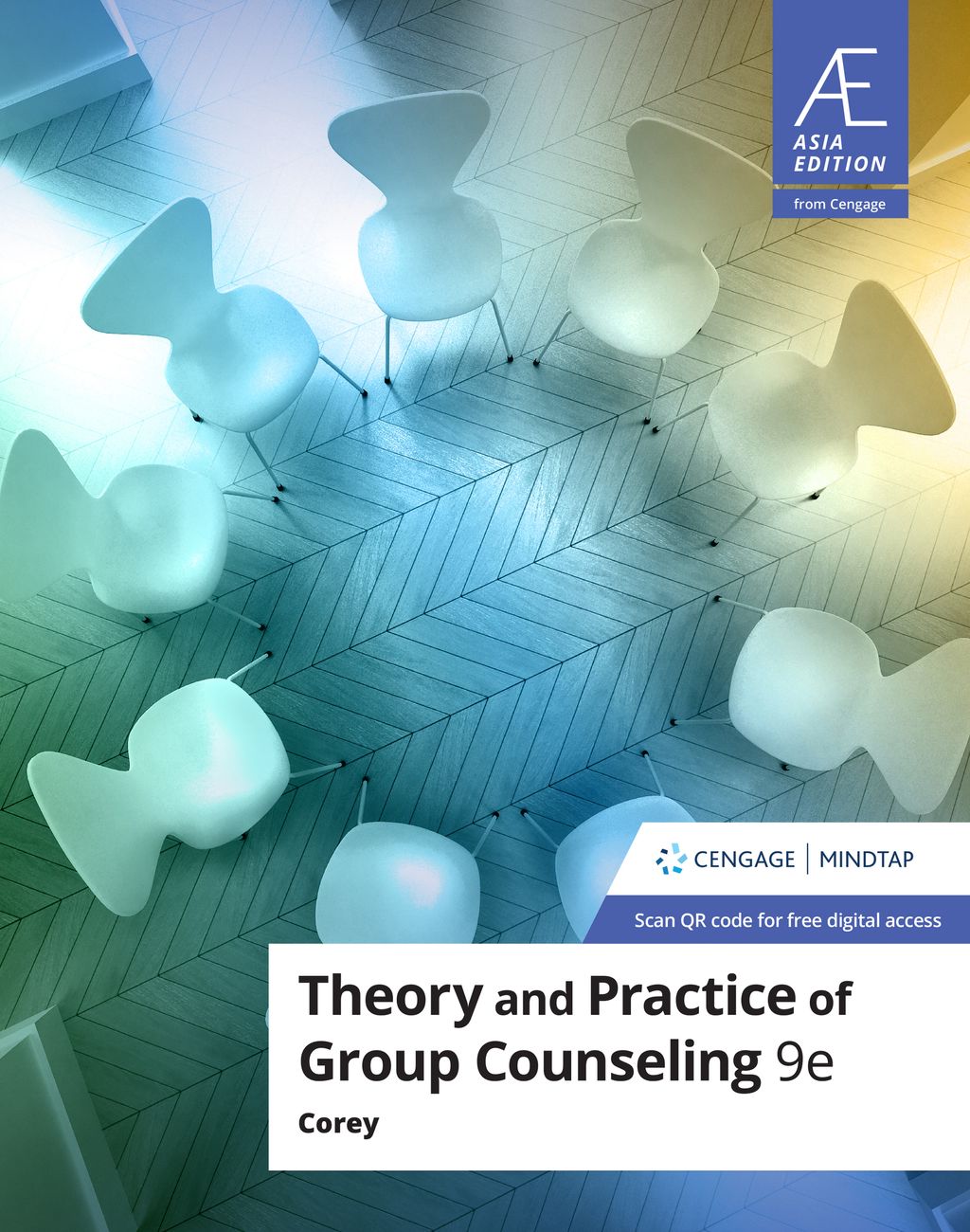 [U] THEORY AND PRACTICE OF GROUP COUNSELING 9E AE - GERALD COREY 9789814878159
TITLE :THEORY AND PRACTICE OF GROUP COUNSELING - GERALD COREY
ISBN13 : 9789814878159
PUBLISHER : CENGAGE (2020)
EDITION : 9E ASIA EDITION PAPERBACK
PAGES : 544 PAGES
THEORY AND PRACTICE OF GROUP COUNSELING, 9th Edition, gives students an in-depth overview of the eleven group counseling theories. In addition to illustrating how to put these theories into practice, this best-selling text guides students in developing their own syntheses of various aspects of the theories. With Corey's clear, straightforward writing style, students are able to grasp each theoretical concept and its relationship to group practice with ease.
Table of Content
Part I: BASIC ELEMENTS OF GROUP PROCESS: AN OVERVIEW.
1. Introduction to Group Work.
2. Group Leadership.
3. Ethical and Professional Issues in Group Practice.
4. Early Stages in the Development of a Group.
5. Later Stages in the Development of a Group.
Part II: THEORETICAL APPROACHES TO GROUP COUNSELING.
6. The Psychoanalytic Approach to Groups.
7. Adlerian Group Counseling.
8. Psychodrama in Groups.
9. The Existential Approach to Groups.
10. The Person-Centered Approach to Groups.
11. Gestalt Therapy in Groups.
12. Transactional Analysis in Groups.
13. Cognitive Behavioral Approaches in Groups.
14. Rational Emotive Behavior Therapy in Groups.
15. Choice Theory/Reality Therapy in Groups.
16. Solution-Focused Brief Therapy and Motivational Interviewing in Groups.
Part III: INTEGRATION AND APPLICATION.
17. Comparisons, Contrasts, and Integration.
18. The Evolution of a Group: An Integrative Perspective.
---