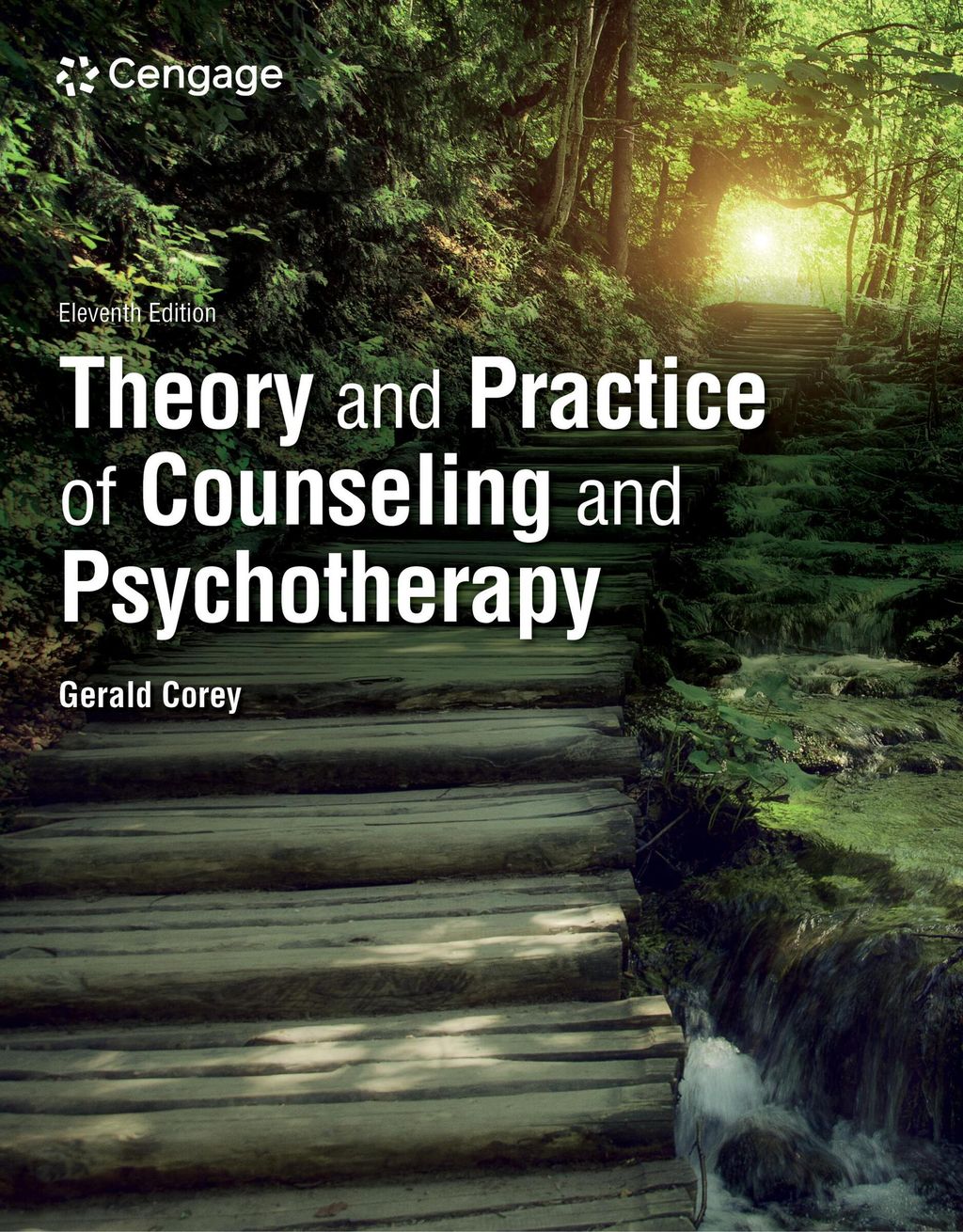 [U]THEORY AND PRACTICE COUNSELING AND PSYCHOTHERAPY GERALD COREY 11th GE 9798214033549
TITLE : THEORY AND PRACTICE OF COUNSELING AND PSYCHOTHERAPY - GERALD COREY
ISBN13 : 9798214033549
PUBLISHER : CENGAGE (2023)
EDITION : 11E GLOBAL EDITION PAPERBACK
PAGES : 550 PAGES
Incorporating the thinking, feeling and behaving dimensions of human experience, the Eleventh Edition of Corey's best-selling text offers an easy-to-understand guide to help you compare and contrast the therapeutic models expressed in counseling theories. This wide-ranging text provides a thorough introduction to major theories including psychoanalytic, Adlerian, existential, person-centered, Gestalt, reality, behavior, cognitive-behavior, family systems, feminist, postmodern and integrative approaches. With his trademark style, the author also demonstrates how each theory can be applied to two cases ("Stan" and "Gwen"), providing valuable practical insights and helping you learn to integrate the theories into an individualized counseling style.
Table of Content
Part I: BASIC ISSUES IN COUNSELING PRACTICE.
1. Introduction and Overview.
2. The Counselor: Person and Professional.
3. Ethical Issues in Counseling Practice.
Part II: THEORIES AND TECHNIQUES OF COUNSELING.
4. Psychoanalytic Therapy.
5. Adlerian Therapy.
6. Existential Therapy.
7. Person-Centered Therapy.
8. Gestalt Therapy.
9. Behavior Therapy.
10. Cognitive Behavior Therapy.
11. Choice Theory/Reality Therapy.
12. Feminist Therapy.
13. Postmodern Approaches.
14. Family Systems Therapy.
Part III: INTEGRATION AND APPLICATION.
15. An Integrative Perspective.
---