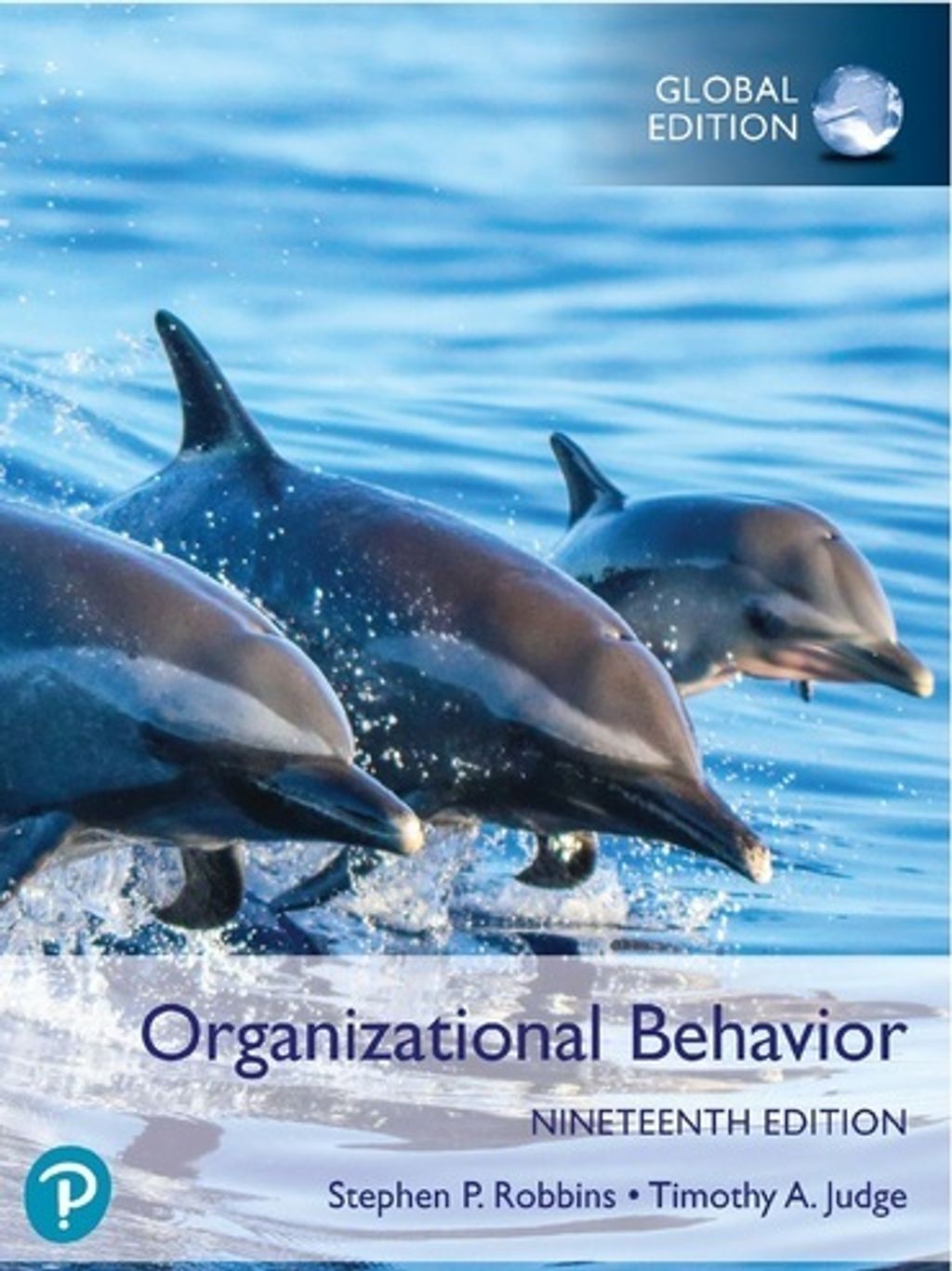 Organizational Behavior Updated 19th GE Stephen Robbins / Timothy Judge 9781292450025
TITLE : ORGANIZATIONAL BEHAVIOR - STEPHEN ROBBINS / TIMOTHY JUDGE
ISBN13 : 9781292450025
PUBLISHER : PEARSON (2023)
EDITION : 19th Global Edition PAPERBACK
Reflecting the most recent research and events within the field of OB, Organizational Behavior, 19th Edition, continues its hallmark focus on clear writing, cutting-edge content, and intuitive pedagogy. There's a reason why Robbins's textbooks have educated millions of students and have been translated into 20 languages: because of a commitment to provide engaging, cutting-edge material that helps you understand and connect with this important field of study.
Table of Contents
PART 1: INTRODUCTION
What Is Organizational Behavior?








PART 2: THE INDIVIDUAL
Diversity, Equity, and Inclusion in Organizations
Job Attitudes
Emotions and Moods
Personality and Individual Differences
Perception and Individual Decision Making
Motivation Concepts
Motivation: From Concepts to Applications
PART 3: THE GROUP
Foundations of Group Behavior
Understanding Work Teams
Communication
Leadership
Power and Politics
Conflict and Negotiation
Foundations of Organization Structure
PART 4: THE ORGANIZATION SYSTEM
Organizational Culture and Change
Human Resources Systems and Practices
Stress and Health in Organizations
Comprehensive Cases
---