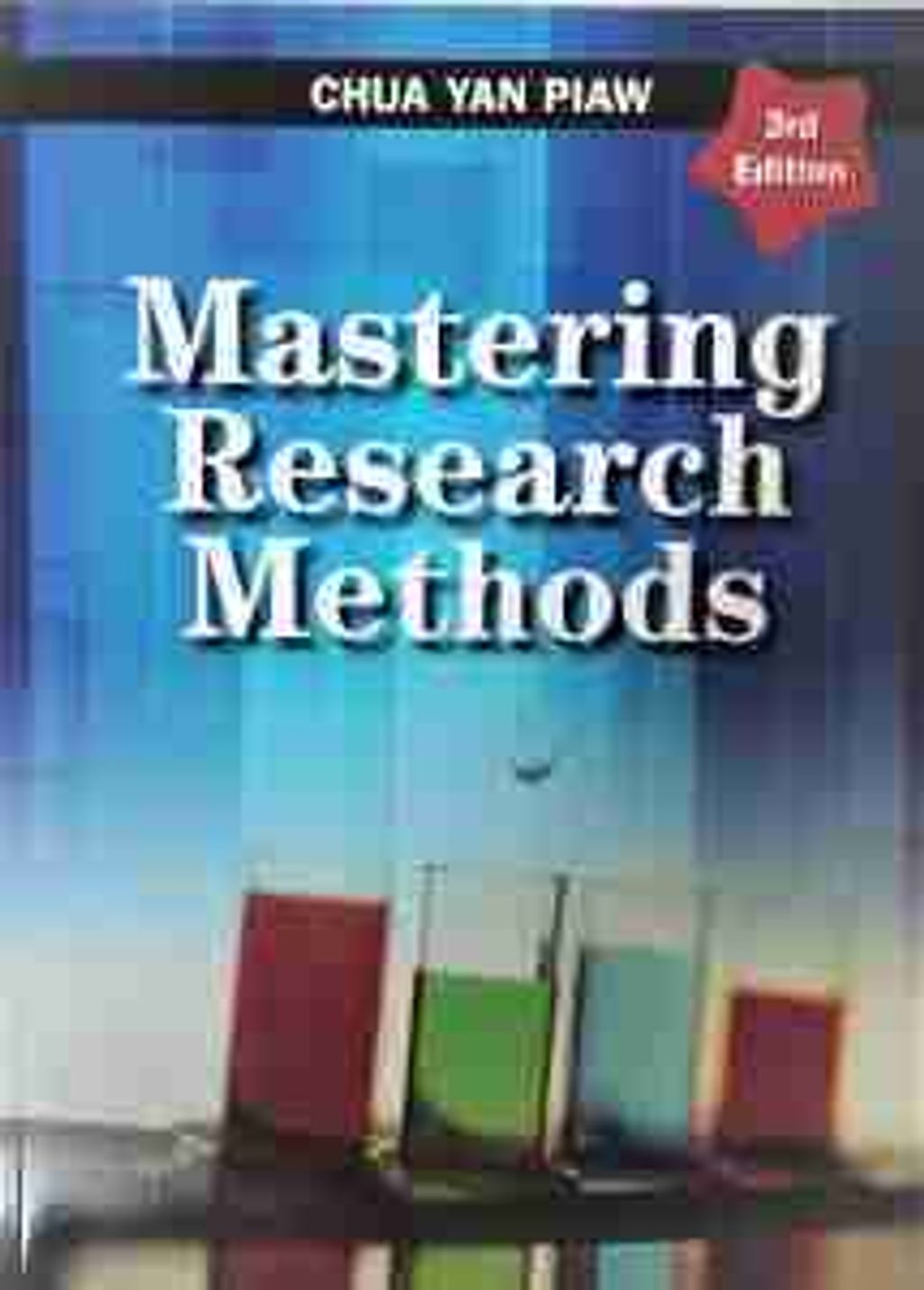 MASTERING RESEARCH METHODS 3E - CHUA YAN PIAW 9789670761435
TITLE : MASTERING RESEARCH METHODS - CHUA YAN PIAW
ISBN13 : 9789670761435
PUBLISHER : MCGRAWHILL (2020)
EDITION : 3RD EDITION PAPERBACK
MASTERING RESEARCH METHODS has been published in five editions, including two edition in English
The latest English edition, the third edition, is a practical guide for those who are directly involved in research. It covers all aspects of research methodology and is a useful teaching and learning tool for courses related to research at both undergraduate and postgraduate levels.
This book, with 20 chapters, can be use as a reference by researchers when they are conducting and reporting their research. Mastering Research Method, Third Edition, not only introduces readers to methods of conducting research, but also helps them to easily understand the entire research process.
In additions, explanation of the concepts of research, especially the research methods, research design, research framework, sampling procedure, measurement and format of research report, are simplified to help readers better understand what they are reading. Concepts are explained in detail with examples to enable readers to carry out confidently each stage of the research process. Exercises are provided at the end of each chapter to help readers reinforce their understanding of the topics covered in the chapter.
---