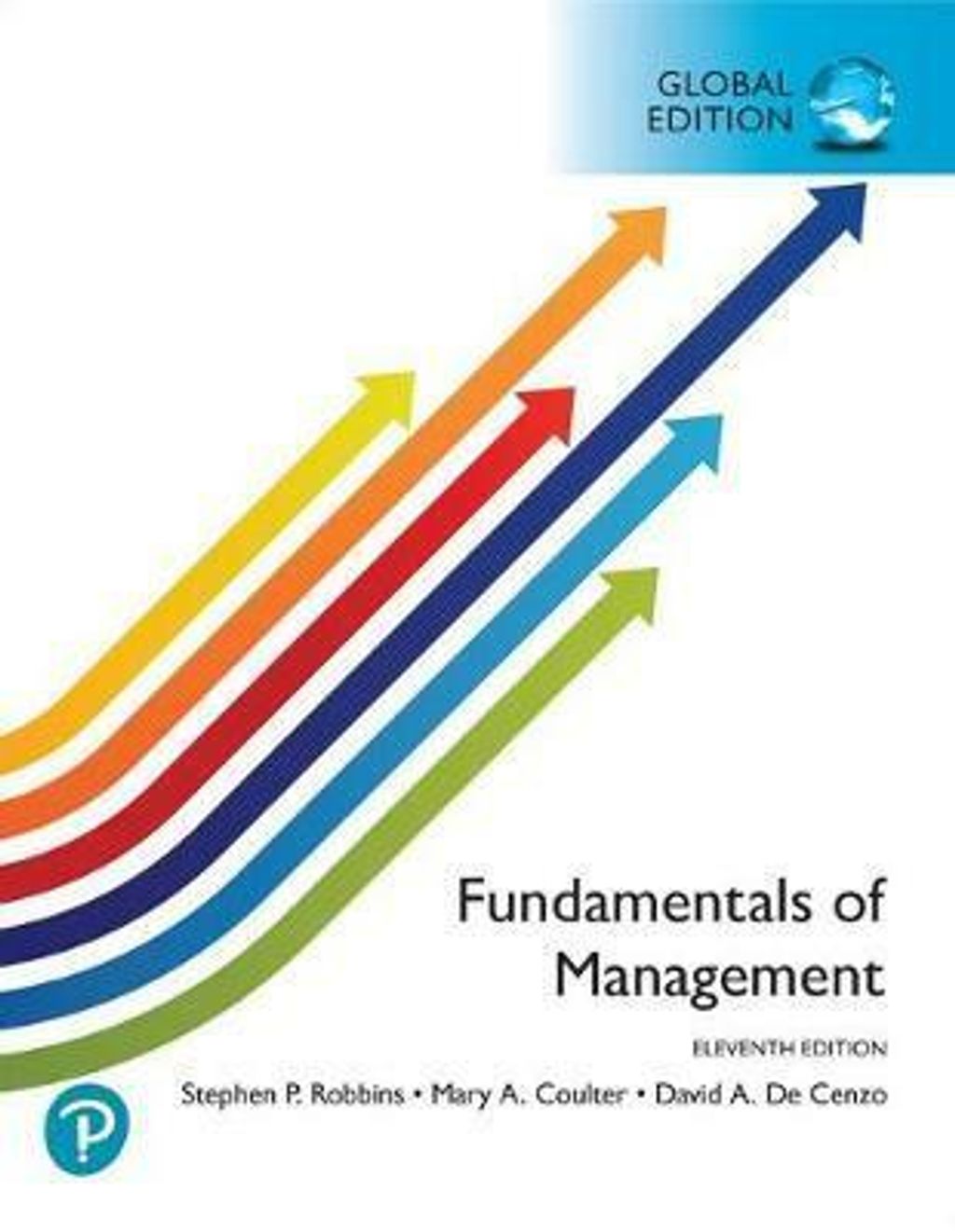 Fundamentals of Management 11TH GE Stephen Robbins / Mary Coulter 9781292307329
TITLE : Fundamentals of Management 11TH GE Stephen Robbins / Mary Coulter / David Cenzo
ISBN13 :9781292307329
PUBLISHER : PEARSON (2020)
EDITION : 11TH GLOBAL EDITION PAPERBACK
PAGES : 552 COLOR PAGES
For undergraduate principles of marketing courses.

Everything students need to know to develop their 'management sense' and be successful

Fundamentals of Management covers the essential concepts of management by providing a solid foundation for understanding the key issues facing managers and organisations. The 11th Edition maintains a focus on learning and applying management theories, while now also highlighting opportunities to develop the skills in high demand by today's employers. Fundamentals of Management offers an easy-to-understand, straightforward, and realistic approach to what works for managers and what doesn't - with the ultimate goal to help students be successful in their careers.
Table of contents
PART 1 INTRODUCTION

Chapter 1 Managing Today

History Module A Brief History of Management's Roots

Chapter 2 The Manager as Decision Maker

Quantitative Module Quantitative Decision-Making Tools

Chapter 3 Important Managerial Issues



PART 2 PLANNING

Chapter 4 The Management Environment

Chapter 5 Managing Change and Innovation

Entrepreneurship Module Managing Entrepreneurial Ventures

Chapter 6 Planning and Goal Setting



PART 3 ORGANIZING

Chapter 7 Structuring and Designing Organizations

Chapter 8 Managing Human Resources and Diversity

Professionalism Module Professionalism and Employability

Chapter 9 Managing Work Groups and Work Teams



PART 4 LEADING

Chapter 10 Understanding Individual Behavior

Chapter 11 Motivating and Rewarding Employees

Chapter 12 Understanding Leadership

Chapter 13 Managing Organizational and Interpersonal Communication



PART 5 CONTROLLING

Chapter 14 Controlling Work and Organizational Processes

Operations Module Managing Operations
---