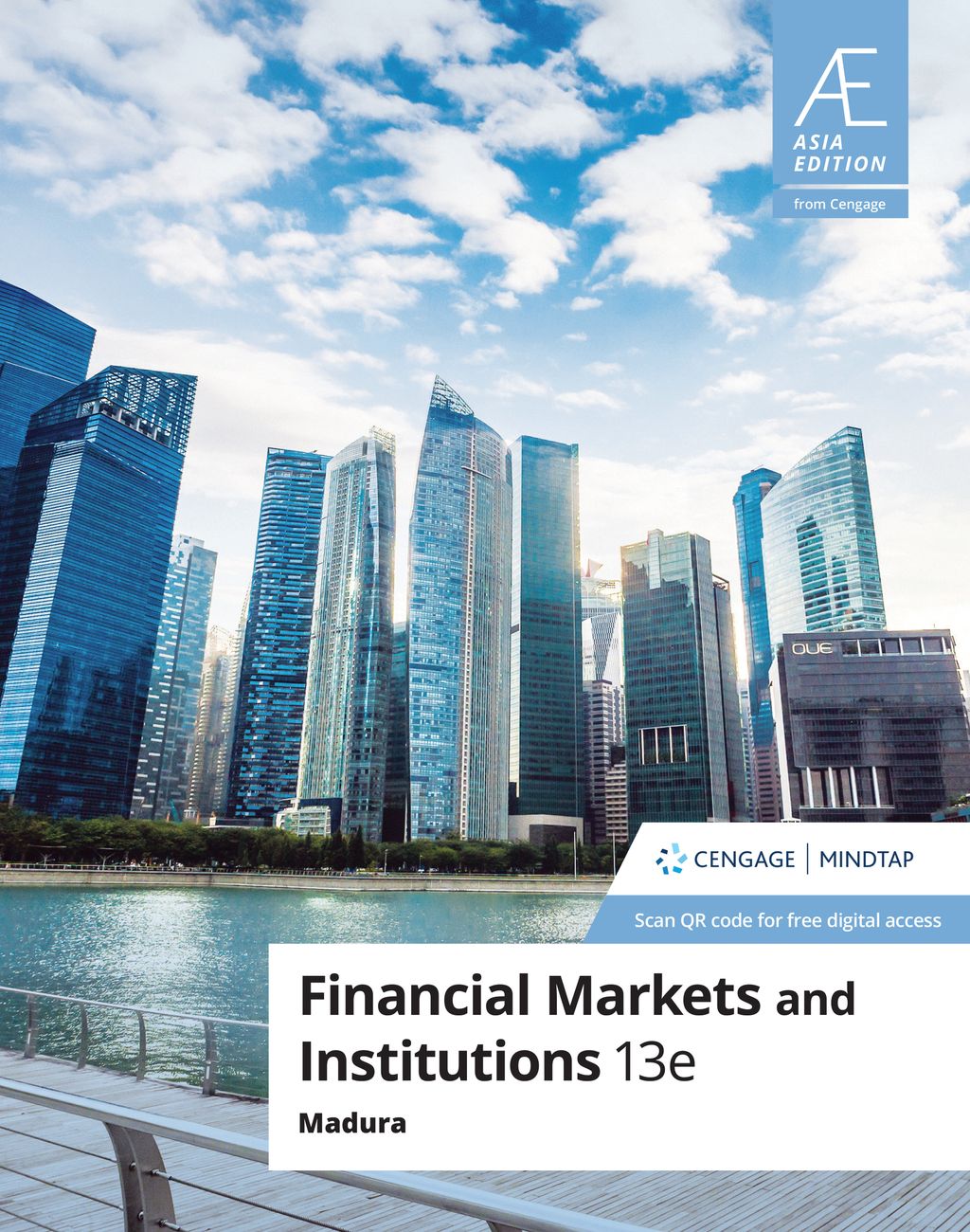 [U] FINANCIAL MARKETS AND INSTITUTIONS 13E AE JEFF MADURA 9789814922807
TITLE : FINANCIAL MARKETS AND INSTITUTIONS JEFF MADURA
ISBN13 : 9789814922807
PUBLISHER : CENGAGE (2020)
EDITION : 13TH ASIAN EDITION PAPERBACK
PAGES : 752 PAGES
Overview
Clearly demonstrate how today's financial institutions are integrated within financial markets with Madura's best-selling FINANCIAL MARKETS AND INSTITUTIONS, 13E. Known for its solid conceptual framework, this trusted resource explores the functions of the Federal Reserve System and its recent changes, major debt and equity security markets, and derivative security markets. Expanded coverage now discusses stock valuation, market microstructure strategies, and liquidity in today's financial markets. In addition, new content introduces popular sources of funding, such as crowdfunding. Students study the management, performance, and regulatory environment of each type of financial institution. Critical-Thinking Questions, Flow of Funds Exercises, and online research assignments help students apply what they learn, while timely examples connect concepts to financial trends. In addition, new MindTap online course solutions provide an integrated e-text, algorithmic and Excel Online practice problems and Aplia homework assignments.
TABLE OF CONTENT
Part I: OVERVIEW OF THE FINANCIAL ENVIRONMENT.
1. Role of Financial Markets and Institutions.
2. Determination of Interest Rates.
3. Structure of Interest Rates.
Part II: THE FED AND MONETARY POLICY.
4. Functions of the Fed.
5. Monetary Policy.
Part III: DEBT SECURITY MARKETS.
6. Money Markets.
7. Bond Markets.
8. Bond Valuation and Risk.
9. Mortgage Markets.
Part IV: EQUITY MARKETS.
10. Stock Offerings and Investor Monitoring.
11. Stock Valuation and Risk.
12. Market Microstructure and Strategies.
Part V: DERIVATIVE SECURITY MARKETS.
13. Financial Futures Markets.
14. Options Markets.
15. Swap Markets.
16. Foreign Exchange Derivative Markets.
Part VI: COMMERCIAL BANKING.
17. Commercial Bank Operations.
18. Bank Regulation.
19. Bank Management.
20. Bank Performance.
Part VII: NONBANK OPERATIONS.
21. Thrift Operations.
22. Finance Company Operations.
23. Mutual Fund Operations.
24. Securities Operations.
25. Insurance Operations.
26. Pension Fund Operations
Appendix A: Comprehensive Project.
Appendix B: Using Excel to Conduct Analyses.
Glossary.
Index.
---