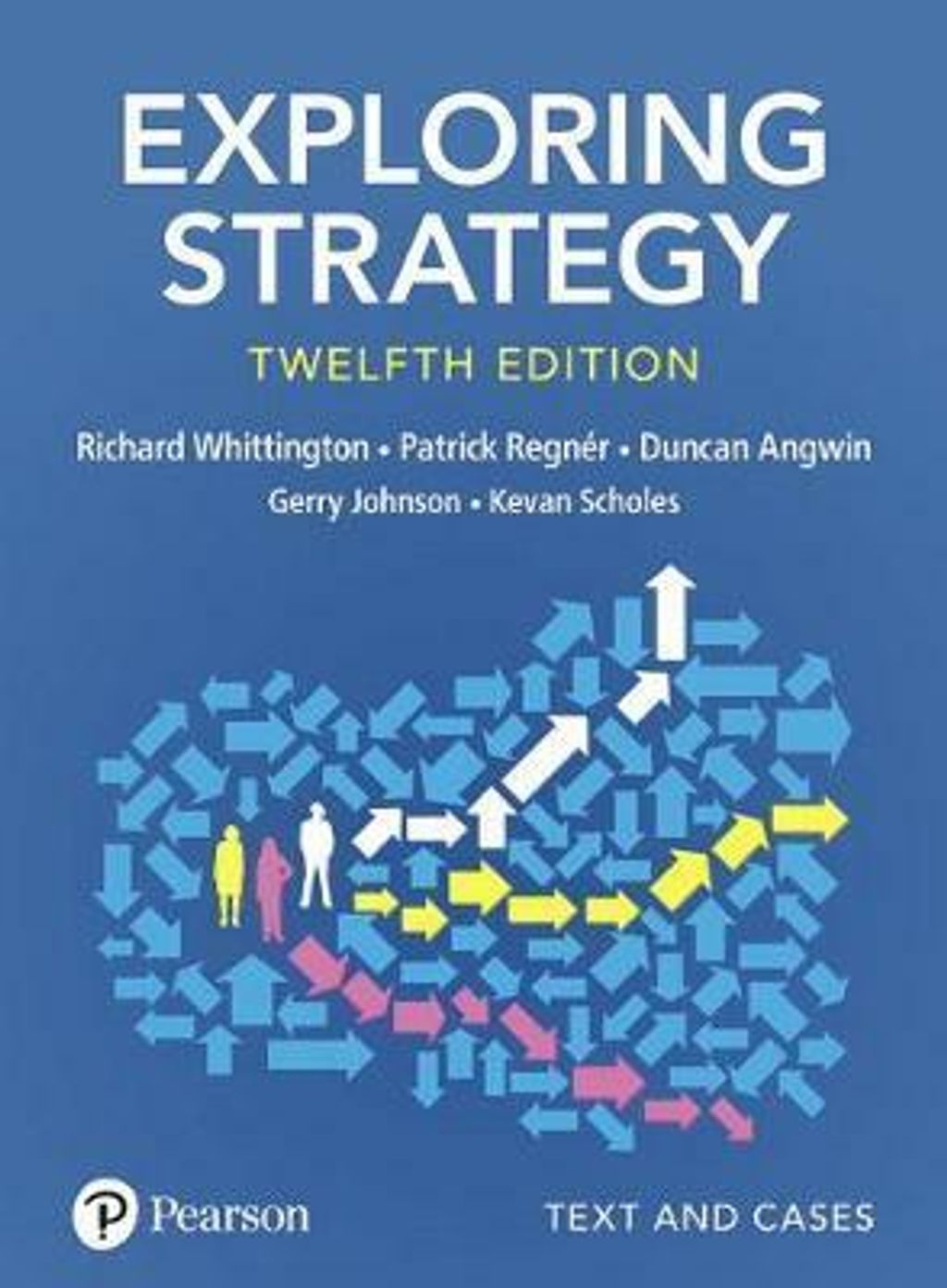 EXPLORING STRATEGY TEXT AND CASES 12E - RICHARD WHITTINGTON 9781292282459
TITLE : EXPLORING STRATEGY TEXT AND CASES 12E - RICHARD WHITTINGTON / PATRICK REGNER
ISBN13 :9781292282459
PUBLISHER : PEARSON (2019)
EDITION : 12TH EDITION PAPERBACK
PAGES : 840 PAGES
Exploring Strategy, 12th Edition, by Whittington, Angwin, Regner, Johnson and Scholes has long been the essential introduction to strategy for the managers of today and tomorrow and has sold over one million copies worldwide. From entrepreneurial start-ups to multinationals, charities to government agencies, this book raises the big questions about organisations - how they prosper, how they grow, how they innovate and how they change. Text and Cases also provides a wealth of extra case studies written by experts in the subject to aid and enrich your understanding. Examples are taken from events and organisations as diverse as Adnams, Siemens, Air Asia, Apple, Handelsbanken, Glastonbury and the Indian Premier League.
New to this edition:

The 12th Edition of Exploring Strategy has been comprehensively updated to help you:

* Understand clearly the key concepts and tools of strategic management

* Explore hot topics, including business models, corporate governance, innovation and entrepreneurship

* Learn from case studies on world-famous organisations such as ITV, IKEA, Uber, Airbnb, Alibaba, and the Chinese movie business.


Richard Whittington is Professor of Strategic Management at the Said Business School, University of Oxford.

Duncan Angwin is Dean of Nottingham University Business School.

Patrick Regner is Professor of Strategic Management at Stockholm School of Economics.

Gerry Johnson is Emeritus Professor of Strategic Management at Lancaster University School of Management.

Kevan Scholes is Emeritus Professor of Strategic Management and formerly Director of the Sheffield Business School.



---