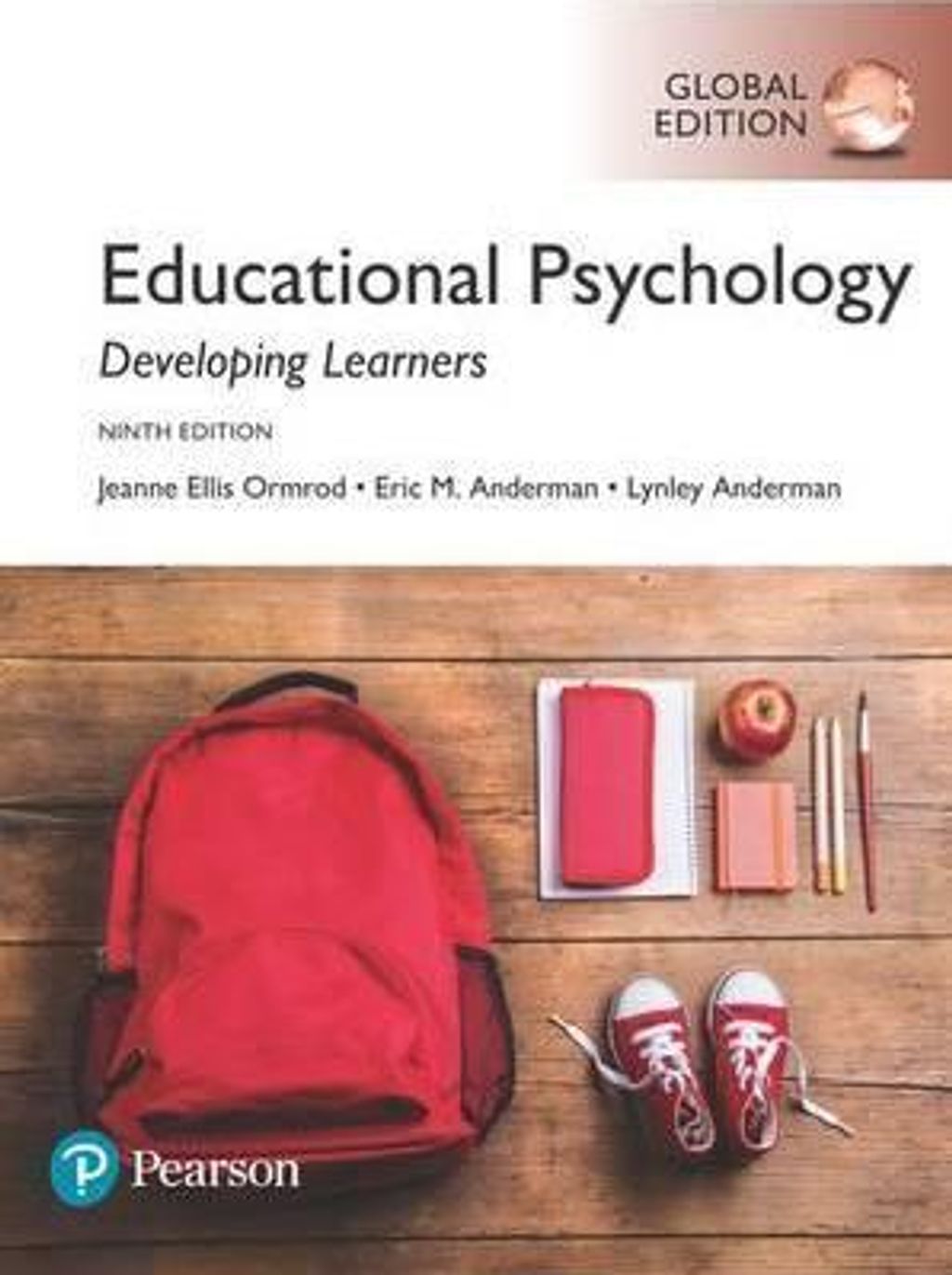 EDUCATIONAL PSYCHOLOGY 9E GE - ORMROD 9781292170701
TITLE : EDUCATIONAL PSYCHOLOGY - ORMROD
ISBN13 : 9781292170701
PUBLISHER : PEARSON (2016)
EDITION : 9E GLOBAL EDITION PAPERBACK
Designed for both undergraduate and masters-level introduction to educational psychology courses.

Helps students understand their own learning and apply the core concepts and principles of educational psychology.

Educational Psychology: Developing Learners is known for its exceptionally clear and engaging writing, its in-depth focus on learning, and its extensive concrete applications. The text's unique approach helps students understand concepts by examining their own learning and then showing them how to apply these concepts as teachers. The text moves seamlessly between theory and applications, features the most extensive and integrated coverage of diversity, contexts of learning, and neuropsychology and brain development. It also includes innumerable concrete examples and artifacts to help readers connect educational psychology to real children and classrooms.
Table of contents
Chapter 1 Teaching and Educational Psychology
Part I Development and Diversity
Chapter 2 Cognitive and Linguistic Development
Chapter 3 Personal and Social Development
Chapter 4 Group Differences
Chapter 5 Individual Differences and Special Educational Needs
Part II Learning and Motivation
Chapter 6 Learning, Cognition, and Memory
Chapter 7 Complex Cognitive Processes
Chapter 8 Learning and Cognition in Context
Chapter 9 Behaviorist Views of Learning
Chapter 10 Social Cognitive Views of Learning
Chapter 11 Motivation and Affect
Part III Classroom Strategies
Chapter 12 Instructional Strategies
Chapter 13 Creating a Productive Learning Environment
Chapter 14 Classroom Assessment Strategies
Chapter 15 Summarizing Students' Achievements and Abilities
Appendices
Appendix A: Describing Associations with Correlation Coefficients A-1
Appendix B: Determining Reliability and Predictive Validity B-1
Appendix C: Matching Book and MyEducationLab Content to the Praxis (R) Principles of Learning and Teaching Tests C-1
---