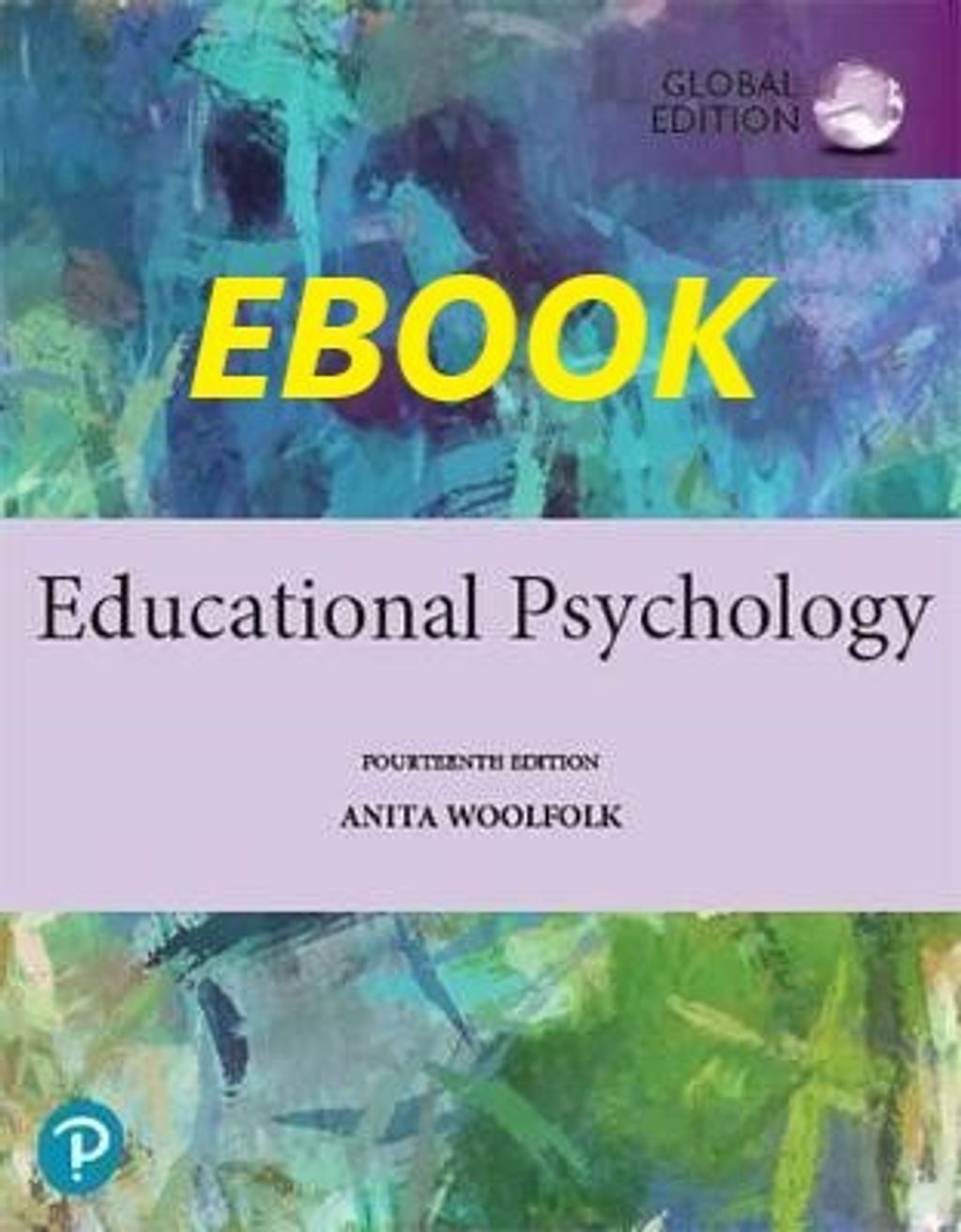 [EBOOK] EDUCATIONAL PSYCHOLOGY 14th GE - ANITA WOOLFOLK
*** PLEASE TAKE ONCE EBOOK ORDERED CANNOT BE RETURNED AND CANCELLED, WE WILL SEND EBOOK ACCESS CODE VIA EMAIL IN 2-5WORKING DAYS ***
TITLE :EDUCATIONAL PSYCHOLOGY - ANITA WOOLFOLK
ISBN13 : [12 Month Access EBOOK]
PUBLISHER : PEARSON (2020)
EDITION : 14TH GLOBAL EDITION PAPERBACK
PAGES : 768 PAGES
For Introduction to Educational Psychology courses.

Forty-four easy-to-read modules facilitate students' learning and retention

In clear and jargon-free prose, Educational Psychology, 14th Edition, explains and illustrates educational psychology's practical relevance for teachers and learners. Theory and practice are considered together, showing how research on child development, learning, cognition, motivation, instruction, and assessment can be applied to solve the everyday problems of teaching. The 14th Edition offers a state-of-the-art presentation of the field of educational psychology, with new and expanded coverage of important topics like the brain, neuroscience, and teaching; the impact of technology and virtual learning environments on the lives of students and teachers; and diversity in today's classrooms.
---