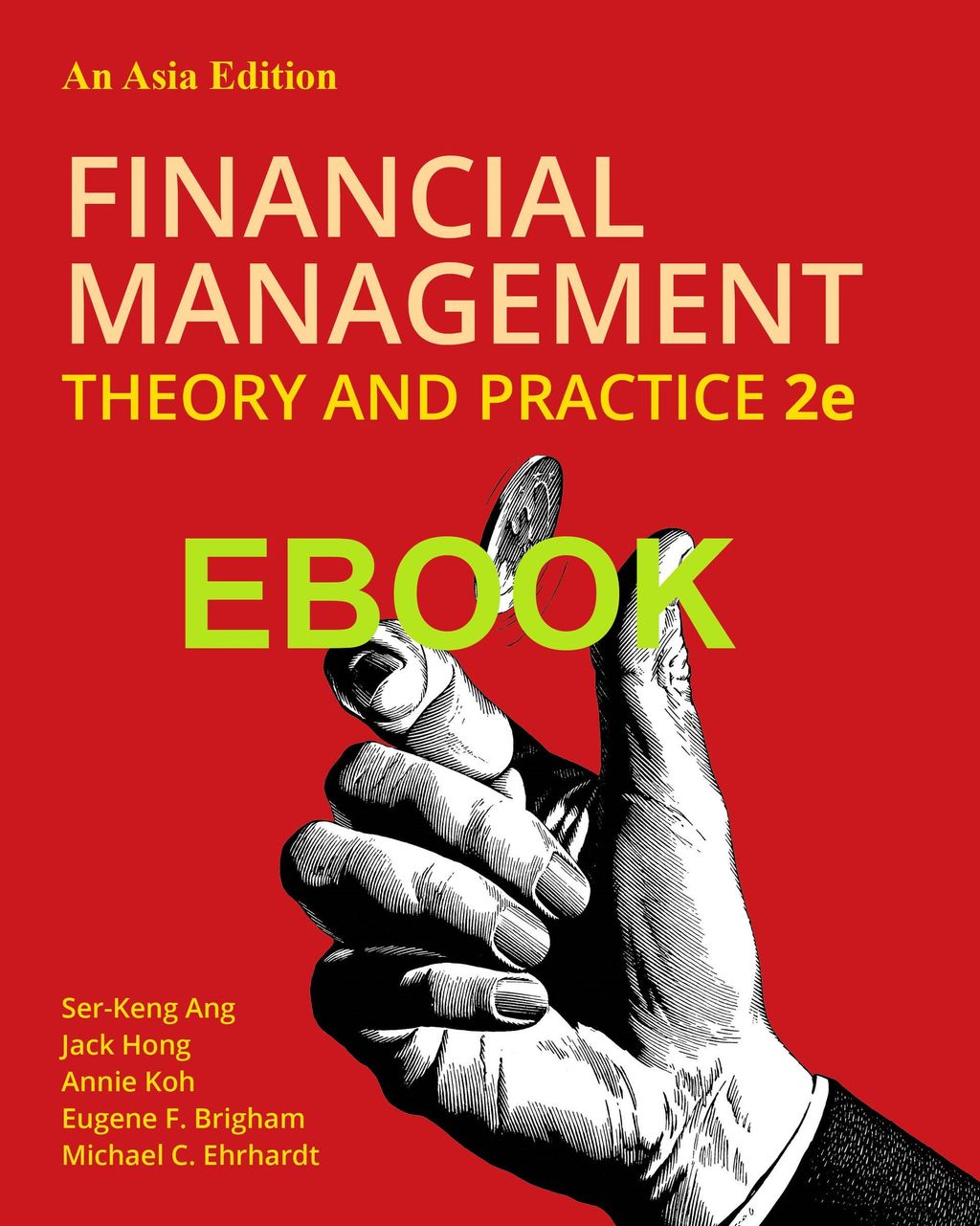 [EBOOK] FINANCIAL MANAGEMENT 2E AE - EUGENE BRIGHAM [12MONTH ACCESS]
TITLE : [EBOOK] FINANCIAL MANAGEMENT : Theories & Practice AE - SER-KENG ANG / JACK HONG / EUGENE F BRIGHAM / ANNIE KOH
ISBN13 :
PUBLISHER : CENGAGE (2021)
EDITION : 2E AE [12 MONTH ACCESS] EBOOK
PAGES : 1233 PAGES
OVERVIEW
The second Asia edition of Financial Management: Theory and Practice gives readers a fresh perspective on the latest trends of the financial world. The entire world has experienced heightened disruption and uncertainty with the 2019 global pandemic and the trade war between China and the US. The world of finance has not been spared the impact of these disruptions. Rapid technological change, especially in communications, has fundamentally altered competitive landscapes and the way firms compete. Increasingly, industry norms and conventions have been under rising pressure to maintain their relevancy or become obsolete. Leveraging on the power of platforms, personal data, analytics, and artificial intelligence, Asian countries have been at the forefront of progress in driving consumer behavior and changing the way business is conducted and delivered. This rapid progress has affected not only the financial performance of firms but also the way financial decisions are made and how financial management should be carried out.
---