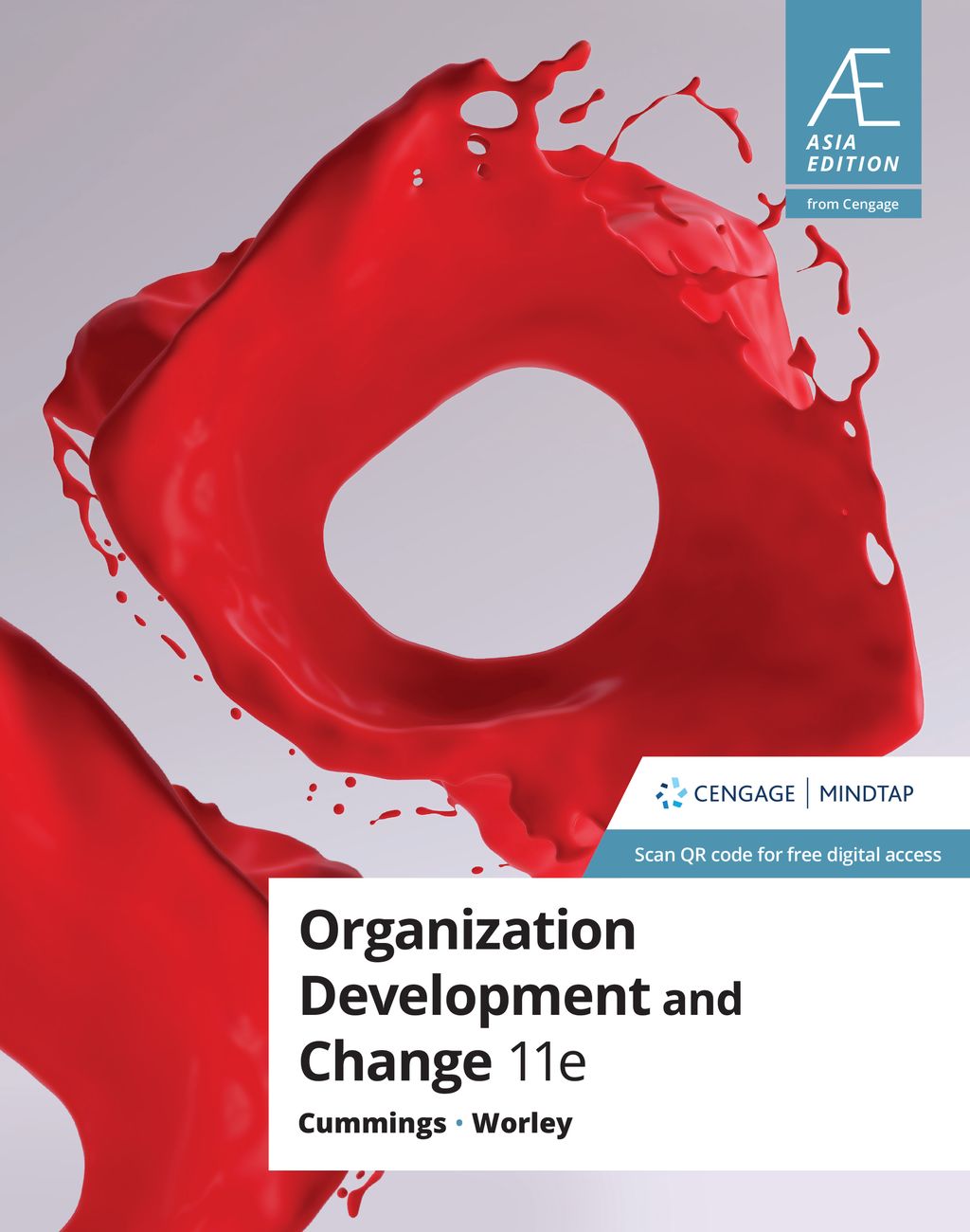 [BOOK] ORGANIZATION DEVELOPEMNT AND CHANGE 11TH AE - THOMAS CUMMINGS 9789814834698
TITLE : ORGANIZATION DEVELOPEMNT AND CHANGE 11E AE -THOMAS G CUMMINGS / CHRISTOPHER G WORLEY
ISBN13 : : 9789814834698
PUBLISHER : CENGAGE (2019)
EDITION : 11E AE PAPERBACK
PAGES : 816 PAGES
Table of Contents
1. General Introduction to Organization Development.
Part I: OVERVIEW OF ORGANIZATION DEVELOPMENT.
2. The Nature of Planned Change.
3. The Organization Development Practitioner.
Part II: THE PROCESS OF ORGANIZATION DEVELOPMENT.
4. Entering and Contracting.
5. Diagnosing.
6. Collecting, Analyzing, and Feeding Back Diagnostic Information.
7. Designing Interventions.
8. Managing Change.
9. Evaluating and Reinforcing Organization Development Interventions.
CASES.
Part III: HUMAN PROCESS INTERVENTIONS.
10. Interpersonal and Group Process Approaches.
11. Organization Process Approaches.
CASES.
Part IV: TECHNOSTRUCTURAL INTERVENTIONS.
12. Employee Involvement.
13. Work Design.
CASES.
Part V: HUMAN RESOURCE INTERVENTIONS.
14. Performance Management.
15. Talent Management.
16. Workforce Diversity and Wellness.
CASES.
Part VI: STRATEGIC CHANGE INTERVENTIONS.
17. Transformational Change.
18. Continuous Change.
19. Transorganizational Change.
20. Organization Development for Economic, Ecological, and Social Outcomes.
21. Future Directions in Organization Development.
CASES.
---